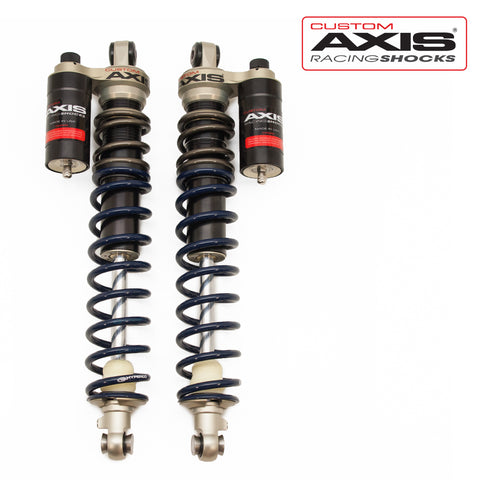 Axis - Snow Shock, Front, Ski-Doo, Gen4, RAS3 T-3 (38-40)
Part Number:
Compression Adjustable
Rebound Adjustable
Preload Adjustable
Sprung for riders weight and 2 or 4 stroke applications 
 Custom Axis Shocks are hand built to order, lead times can vary. This makes it possible to alter the base line calibration for a specific riders needs. Please allow 2-4 weeks to process these orders. 
Signup For Newsletter
Sign up for our newsletter for exclusive updates on contests, new products, and more.