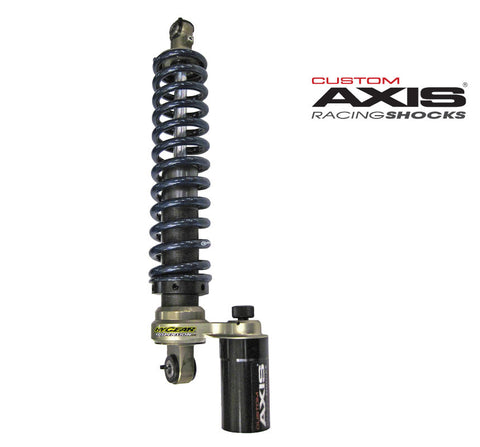 Axis - Track Kit, Arctic Cat, 141+ Length, Rear Only, Pro link, Yamaha
Part Number:
Learn More About Custom Axis Shocks
Rear Shock:
Easy Access 

Compression Adjustable

Single Rate Spring set for the Riders Weight and 2 or 4 stroke applications

Works with any 141 plus track length (non torsion sprung) with 141 Pro Linkage
Note* These shocks are built to work with the 141 Pro Linkage Kit. The reservoirs are configured to keep the idler wheel locations in the std position.
Custom Axis Shocks are hand built to order, lead times can vary. This makes it possible to alter the base line calibration for a specific riders needs. Shocks install without effecting idler wheel location.