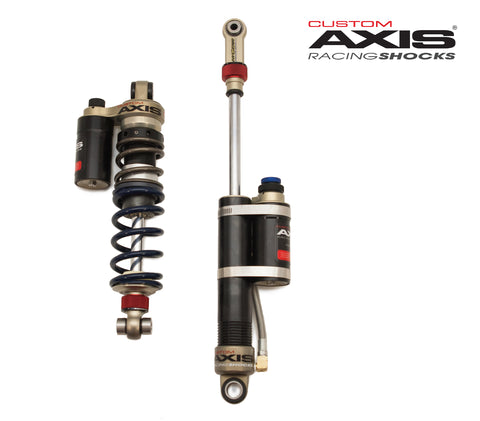 Axis - Track Kit, Polaris, 129 / 137, Indy XC / XCR
Part Number:
Learn More About Custom Axis Shocks
 Center Shock:
Tool Free Compression Adjustable

Tool Free Rebound Adjustable

Spring Preload Adjustment

Dual Rate Spring set for riders weight

Rear Shock:
Easy Access Adjuster

Tool Free High and Low Speed Compression Adjustable 

Tool Free Rebound Adjustable 
Custom Axis Shocks are hand built to order, lead times can vary roughly 2 - 4 weeks. This makes it possible to alter the base line calibration for a specific riders needs. Shocks install without effecting idler wheel location.