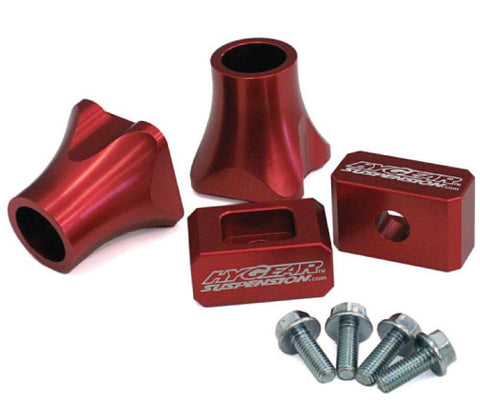 Hygear - Ski-Doo, Heavy Duty Axle Kit, Sport Series
Part Number:
Learn More About Heavy Duty Axle Kits
Includes: (2) Adjustment Blocks and (2) Axle Spacers
The Sport Kit includes heavy duty billet aluminum outer axle spacers and adjustment blocks. It is intended to replace the stock adjuster blocks and spacers on Ski-Doo SC4/SC5/rMotion and two wheel Summit suspension.
Signup For Newsletter
Sign up for our newsletter for exclusive updates on contests, new products, and more.