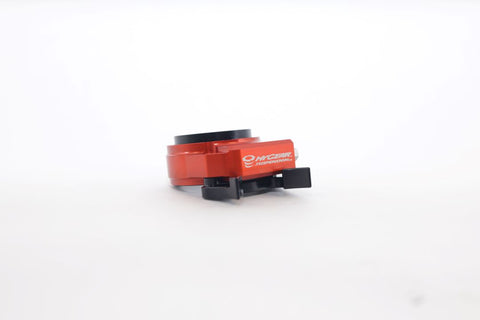 Hygear - Mechanical Preload Adjuster, WER 1.5" Body, Buttress
Part Number:
Includes (1) Mechanical Preload Adjuster with reservoir bracket.
Quickly adjust preload on your snowmobile shocks! Hygear's MPA offers an easy solution to adjust ride height on the trail. 5/16" Socket/T-Handle needed for adjustment. 
Applications:
WER Shocks with a 1.5" Buttress thread Body and a 1.5" Reservoir. For use with OEM spring or Twisted Spring Kits. 


Confirmed Fitment: 
Bolt on: 
7044563
7043959
7044344

Shock needs to be taken apart:
7044301
7044122
7044383


Notes*
Not rated for use with impact.
Signup For Newsletter
Sign up for our newsletter for exclusive updates on contests, new products, and more.