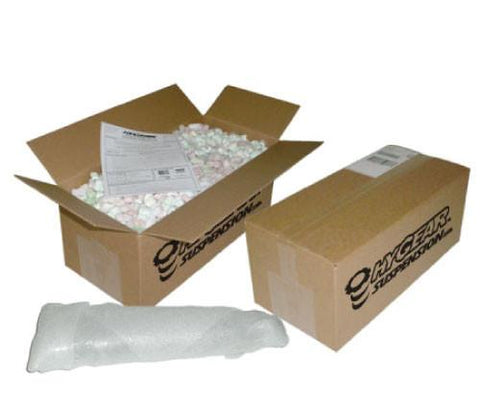 Hygear Shipping Box with Return Label and Packing Materials
Part Number:
Our box includes FREE SHIPPING and a FREE RETURN SHIPPING LABEL to us. Please note that the return shipping after service is not covered with this box purchase. 
*Please select your VEHICLE and NUMBER OF SHOCKS you are planning to send in for service.
Sending your shocks in has never been easier! 
Once purchased, the following will be sent to you:  
1 Box (24" x 11" x 10" ATV/Snow)(36" x 12" x 12" UTV)
Return Shipping Label
Hygear Shipping Form 
Protective Packaging
Instructions


Note that the box and packaging is intended for 4 snowmobile/ATV shocks under 23"  or 4 UTV shocks under 35"
If you need a different size box, please email us at info@hygearsuspension.com
 Does not include UPS Pickups- you may schedule one for your location at your expense. Locations that have daily UPS drop-offs may not need to schedule a pickup.
**Box program is for US Domestic customers only (Lower 48)**