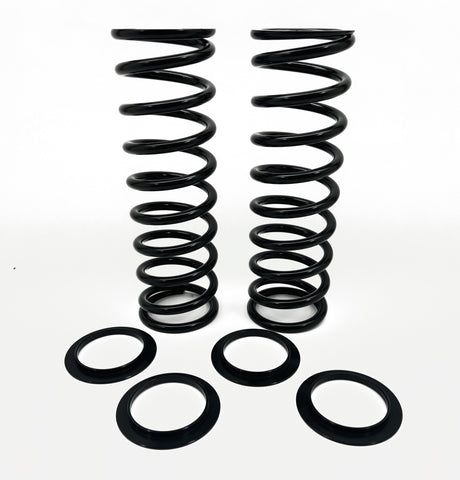 Twisted - Spring Kit, Front, Lynx 42" LFS+, Single Rate
Part Number:
1 pair for the two front shocks. 
*Shock part number needed for fitment accuracy. If you do not have the part number, please enter code "photo" and send a picture of your shocks to info@hygearsuspension.com with your order number.*
All spring kits are hand built to order based on rider weight, vehicle, and riding application. Additional information may be required. Photo for representation purposes only, spring hardware varies depending on application.


Please note the following:
• All spring kits are for stock OEM shocks from the vehicle's respected model/year.
• If you have aftermarket shocks or are looking for a custom application please email info@hygearsuspension.com
• Spring kits have a build/processing time of 3-5 business days.